Matt Woods
+ support
Wednesday 20th June 2018
Doors 8pm

The Winning Post
127/129 Bishopthorpe Road,
YO23 1NZ York
Matt Woods is an Americana, country and southern roots songwriter from Knoxville, Tennessee who spends a hell of a lot of time on the road, playing his songs for anyone who cares to listen. "Some folks call what I do Americana, but I have a hard time putting a label on things like that. A lot of my songs are very much based in classic country music while others are grounded in straight forward and greasy rock'n'roll," Woods explains. "I write what is ready to come out and try to be as honest as I can about it."
"It's only a matter of time before singer-songwriter Matt Woods finds wider recognition."
-Performing Songwriter
"Every track on Matt Woods' [Brushy Mountain] disc is pretty much a perfect country song."
-Country Music People (UK)
"Passionate, no-nonsense, hard-rocking country goodness!"
-Americana-UK.com


Dan Webster Band
Bella Gaffney & Polly Bolton Jack Parker, Katie Spencer
Saturday 16 June 2018
Doors 7pm
Beverley Memorial Hall
£10 + booking fee adv.
£8 + booking fee Beverley Residents (HU17 postcode only)
'We were really sad about the demise of the Beverley Folk Festival this year. We were particularly looking forward to our main stage support for festival headliners Turin Brakes and attending what is like a family event for us. The news that ticket holders were not going to be refunded we felt couldn't be just left uncompensated so we've hired the Memorial Hall in Beverley and if you have a ticket to the Beverley Folk Festival you can attend this event for free. Joining The Dan Webster Band on the bill for this show are the fantastic Bella Gaffney & Polly Bolton, Jack Parker and Katie Spencer who were all due to be playing the festival this year.'
If you have a ticket for the Beverley Folk Festival simply present it or proof you purchased one on the door.
Beverley residents (HU17 only) please provide proof of residency on the door with your reduced price ticket



Lachlan Bryan & the Wildes + Amelia White
Wednesday 3 July 2018
Doors 8pm
The Winning Post
127/129 Bishopthorpe Road,
YO23 1NZ York
£10 + booking fee adv. £12otd
Lachlan Bryan and The Wildes have built their reputation on storytelling. Over the past eight years they have released four records, toured Europe and the USA multiple times, shared stages with Americana and country heavyweights and picked up a string of awards, including the Golden Guitar for 'alt country album of the year' with their landmark release Black Coffee.
But they've never told stories like the ones on new record 'Some Girls (Quite) Like Country Music'. By far the band's most 'adult' work, 'Some Girls' is a country record, but draws as heavily upon the influence of Leonard Cohen and Billy Bragg as it does Willie Nelson and Townes Van Zandt'. -Americana-UK.com
Expect songs about a cemetery, a trailer-trash midlife crisis, a forty-year romance, a promiscuous girlfriend, a city they like, a pre-apocalyptic cautionary tale and a missing person's report, just to name a few.
No stranger to the Winning Post, what separates Amelia White from most other songwriters in the Americana genre is her details. Like a short story writer steeped in the gothic humidity of the backroads, White illuminates the ordinary.
"This artist is the real deal and running through her tough look at life is a steely resolve to always come out fighting and winning at the end of the day.' - Paul McGee
"Rhythm of the Rain" one of the best albums of 2017 - Americana UK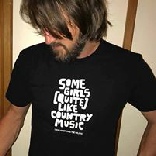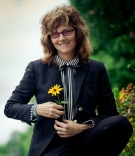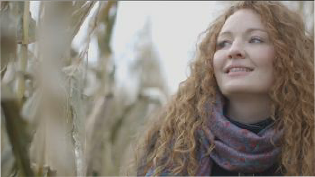 Meaghan Blanchard
+ Dan Webster
Tuesday 24 July 2018
Doors 8pm
The Winning Post
127/129 Bishopthorpe Road,
YO23 1NZ York
£10 + booking fee adv. £12otd
Meaghan Blanchard is a two time ECMA award winning songwriter from Prince Edward Island, Canada.
She is a gifted guitarist, with her own blend of claw hammer/finger picking style, and she pairs that with a crystal pure voice and a unique ability to write and tell stories through charming character driven songs.
"THE GREAT ESCAPE" is Meaghan Blanchard's fourth album, to be released in June 2018. The songs are strong, at times deeply personal, and sown throughout are the narratives of men and women who have rumbled with profound universal themes: self-doubt, fear and hope for a better way of living.
"Meaghan is truly an artist with a vision of how to use her wonderful voice and pair it up with songs that truly move you as a listener."
(Maverick, UK )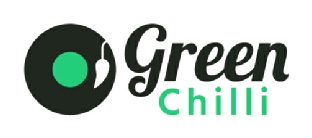 07885 377797

42 Tyersal Terrace Bradford, BD4 8HR