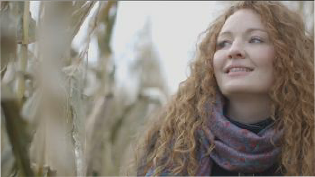 Meaghan Blanchard
+ Dan Webster
Tuesday 24 July 2018
Doors 8pm
The Winning Post
127/129 Bishopthorpe Road,
York YO23 1NZ
Meaghan Blanchard is a two time ECMA award winning songwriter from Prince Edward Island, Canada.
She is a gifted guitarist, with her own blend of claw hammer/finger picking style, and she pairs that with a crystal pure voice and a unique ability to write and tell stories through charming character driven songs.
"THE GREAT ESCAPE" is Meaghan Blanchard's fourth album, to be released in June 2018. The songs are strong, at times deeply personal, and sown throughout are the narratives of men and women who have rumbled with profound universal themes: self-doubt, fear and hope for a better way of living.
"Meaghan is truly an artist with a vision of how to use her wonderful voice and pair it up with songs that truly move you as a listener."
(Maverick, UK )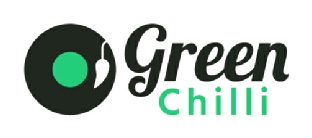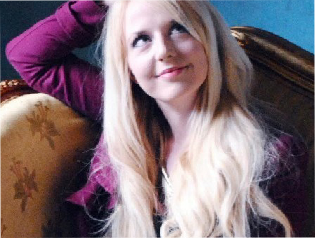 Hannah Rose Platt
+ Bella Gaffney
Tuesday 7 August 2018
Doors 8pm
The Winning Post
127/129 Bishopthorpe Road,
York YO23 1NZ
Born and raised in Liverpool, Hannah is an enchanting singer-songwriter, talented storyteller and guitarist. She began playing the guitar when she was five, teaching herself how to play. Her musical education came from her stepfather who would encourage her to listen to a wide variety of music, scouring his extensive record collection for inspiration for her.
Having played gigs around the country and in the USA, Hannah recorded her debut album Portraits in Nashville last year where she worked with some of the industry's leading names including Grammy award-winning musicians Mark Fain, (Ricky Skaggs, Dolly Parton), Stuart Duncan (Emmylou Harris, Dolly Parton, The Nashville Bluegrass Band, Robert Plant & Alison Krauss) and Jeff Taylor (The Time Jumpers, Elvis Costello).
Her melodic, poetic and accessible music offers self-written narratives to ordinary people who had no one to unfurl their stories; tales of luck, stoicism, loneliness, love, heartbreak and hope. While avoiding clichés, she warmly builds characters like an author, penning songs that almost eavesdrop on other people's lives.
Lyrics are the mainstay of her work, while subtle acoustic arrangements and beautiful guitar hooks form an uplifting backdrop. Hannah's stories get under your skin…she plays with sentiment without being saccharine, focusing on optimism infused with realism and honesty.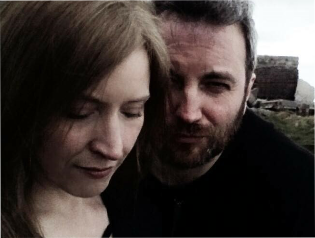 Plumhall
+ Me, Thee & E
+ Broken Bones Matilda
Tuesday 4 September 2018
Doors 8pm
The Winning Post
127/129 Bishopthorpe Road,
York YO23 1NZ
PLUMHALL are Michelle Plum and Nick B Hall, a feisty Yorkshire based duo whose award winning self-penned songs are already winning them plaudits from the likes of R2 Magazine (4 stars), Miles Hunt (The Wonder Stuff), Steve Knightley (Show of Hands) and many more. The pair deliver guitar and harmony driven textures of folk, Americana and pop, and have have been wowing audiences on the live acoustic circuit in the UK. Winners of the Yorkshire Gig Guide Outstanding Songwriters award 2014, PLUMHALL were joined on stage by Bob Dylan's legendary guitarist Larry Campbell for a performance of Senor (Tales of Yankee Power) at the BBC Radio 2 award winning folk club The Black Swan in York. PLUMHALL's debut album THUNDERCLOUD was released on 1st September 2014 through Splid Records and Proper Distribution. The album was hailed as one of The Guardian and Observer's Hidden Gems of 2014.
Michelle Plum is a former member of Chumbawamba, Waking the Witch and The Accidental Tourists, and in her own right has supported Aimee Mann, Capercaillie, Ralph McTell, Nerina Pallot, Texas and Shane MacGowan to name but a few. She also provided guest vocals for Katriona Gilmore and Jamie Roberts' UK spring 2013 tour. More recently, Michelle's other session work has taken her on tour all over Europe.
Nick B Hall has been a member of the Hall Brothers band nearly all his life, and has supported Fairport Convention, Hugh Cornwell, Show of Hands, Kate Rusby, Glenn Tilbrook plus many more. He also provided session guitar for Magna Carta on their 2010 South African tour. More recently, Nick appeared as a musician in the Christmas 2015 episodes of Coronation Street.
Together as Plumhall Michelle & Nick have supported Miles Hunt and Erica Nockalls of The Wonder Stuff, Phil Beer, Ian McNabb, John Otway, Larkin Poe, Dan Donnelly & Jon Sevink, The South, Andy White, Henry Priestman, Chas & Dave, Graham Gouldman, Albert Lee and Peter Tork of The Monkees among many others. Peter Tork even invited them onstage to perform Daydream Believer with him. A very special moment!
Recently, Michelle and Nick appeared as special guests on a pair of shows on the Al Stewart UK tour - at Manchester Bridgewater Hall and the London Palladium (where they sang a verse on one of Al's songs). Another very special moment!
Another huge excitement for Plumhall is the fact that they will be appearing in the forthcoming feature film, The Runaways (starring Mark Addy, Tara Fitzgerald and BAFTA Award Winning Molly Windsor), for which Nick wrote an original song and both Michelle and Nick arranged folk music for two pivotal scenes.
"A fine duo - go and see them if you get the chance"
STEVE KNIGHTLEY - SHOW OF HANDS
"Energy and joie de vivre...articulate, penetrating lyrics with captivating melodies and irresistible choruses...arresting vocals and that big distinctive acoustic sound"
R2 MAGAZINE




07885 377797

42 Tyersal Terrace Bradford, BD4 8HR