Tuesday 5th February 2013 - Free Entry
7.30pm -12am
Factory Street Studios
9 Factory Street, BD4 9NW City of Bradford
T' Foot of Ahr Stairs Featuring Tom Hingley (ex Frontman of Inspiral Carpets) + Claire Cameron Band + 'Ghostown Soldier' + Open Mic
A Glorious Music Night, Live Bands and Open Mic, - and look out for our special raffle prize announcements, soon.
Yorkshire Gig Guide hosts a night of live music, with featured bands-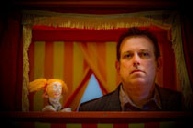 An opportunity to meet and listen to Tom Hingley, ex-frontman of one of the most influential bands to come out of Manchester, The Inspiral Carpets. As well as maintaining a successful solo career, Tom now fronts several new bands, including Not in Education and also The Lovers which includes Steve Hanley who is best known for playing bass guitar in The Fall.
Tom will be playing solo as well as talking about his new book Carpet Burns which is an insightful reflection of Tom's time with the band Inspiral Carpets. Book signing also.
Also featuring Claire Cameron Band an inventive and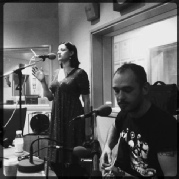 catchy female-fronted alternative rock band. Fusing genres of rock, alternative and singer-songwriter with a hint of metal they create a superb, melody driven sound.
Continuing the energetic Leeds tradition the band write and perform original, passionate, emotive songs with their signature mix of styles. The bands new release 'Time Will Tell' is out now! http://www.jumborecords.co.uk/music-item.asp?product_id=CCBTWT001
'Cameron's beautiful, haunting, candid vocals that travel on dreamlike keyboard parts simply demand to be heard.' A Musical Priority
'With influences ranging from Beyonce to Led Zeppelin, there is most definitely something for everyone in Claire Cameron Band's music, and I suggest if they are playing a gig near you, you go and check them out!' Chelle's Rock Blog
http://www.facebook.com/CCameronBand/info
'Ghostown Soldier' is Matt Anderson who has recently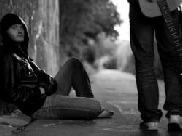 released his Album Ghostown Soldier.
Matt played in 'The Mindermasts' and 'Still Wired Monday', who were signed to 'Sound People' a small Indie label in Leeds playing the same circuit as The Kaiser Chiefs, The Pigeon Detectives and The Invention, supporting acts such as The Rascalls and Tom Hingley from Inspiral Carpets. These were all good experiences, but Matt wanted more.
Matt discovered that songwriting was a useful outlet for his thoughts, experiences and feelings. He started writing his own songs as therapy to deal with personal problems. His songs are truth for people to relate to. He calls it Music From The Soul, about his journey through life.
http://www.reverbnation.com/ghostownsoldier?utm_campaign=FacebookSharing_v3&utm_source=facebook&utm_medium=thumbnail&utm_content=artist_1763526
Spots available!! Get in touch if you want to play Tel 07885 377797 or get in touch via Facebook
Spots already claimed by;
Dylan Brierley Acoustic / singer songwriter www.dylanbrierley.com
Dylan shows his continuing development as an accomplished singer,guitarist and songwriter.
He has developed a strong acoustic preference and his growing expertise with the guitar has been supplemented by new skills with the ukulele an harmonica.
His music has a unique style and while he delivers cover versions he really shines when displaying his own songwriting talent
His relaxed and easy style with a live audience makes it hard to believe that he is so young.
And of course the night includes open mic opportunity too,which includes P.A. system and lots of mic's, Our two brilliant sound engineers Sam and Jimmy, Bass amp, guitar amp, drum kit all in place- just come along and plug in!!!
Factory Street Studios, Unit 9, Factory Street, Bradford, BD4 9NW 19.00hrs,