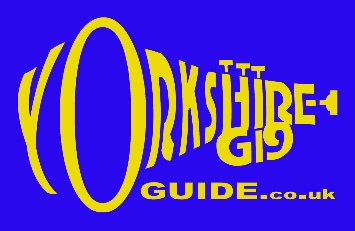 Back toYorkshire Gig Guide

Weekend 25th -26th
August 2018, Bradford
11.00am -10.30pm
SORM STUDIOS Little Germany,
Shuttle Shuffle; Turning the Ordinary into the Extraordinary
This year's Shuttle Shuffle festival is going to take place in Little Germany's SORM Studios, an area of particular historical and architectural interest in Bradford's city centre.
The line-up for this year's festival is as much about emerging talent as it is about established performers. We pride ourselves on bringing diverse and interesting bills to the heart of the city.
This year the Shuttle Shuffle theme is 'Inclusion' and we have lots of exciting, involving activities to get you all included. We have both indoor and outdoor areas and lots of exciting things happening.
"This year's festival is going to be Bradford's biggest party'!" said Tim Wilson, festival director.
And with thirty plus bands, three stages, music workshops every other hour, samba lessons, an outside area with craft stalls and interactive events, food and a children's area; this weekend is going to rock.
Tony Levy, local singer songwriter, will be compeering the various stages, adding personal humour as the festival proceeds.
"What we have found is that artists are wanting to come to Bradford to play the Shuttle Shuffle," said Tim.
"We're 'well chuffed to bits' to have The Seamonsters playing at this year's festival. Hailing from Sheffield, and just off the back of playing The Isle Of Wight Festival, the all-girl six-piece will be playing in Bradford for the first time. Having numerous other UK festivals confirmed, such as Tramlines in July, they are excited to spread their indie glitter at Shuttle Shuffle and make some noise," he said.
The line-up for this year's festival is all about Yorkshire's grassroots.
"You'll see an eclectic mix of talent including an African Drum Workshop, Graffiti artists, a DJ workshop, performances by young adults with learning disabilities."
"We have Bradford Punk legends, The Negatives, the city's first punk rock group. Formed in the summer of 1978, this hometown gig will be celebrating their 40th year as a band", said Tim.
There will be Guitar, DJ and Drum Workshops running throughout the weekend (25-26 August), put together by the wonderful Sorm team of Jonathan Chatziliadis, Andrew Illingworth and John Khan. Come and be involved, join in have fun learning in these interactive classes.
On the Saturday, on the Outdoor Stage at 1pm we have the fantastic Salsa Smiths, the longest running Salsa classes in the North. Salsa is a vibrant partner dance style which originated in Cuba. Born of a mix of Latin and African music its popularity extends and in recent years it's taken Britain by storm. It's an excellent way to stay fit, improve co-ordination and more importantly socialize, make friends and have fun!
Om and his team will be teaching Salsa moves, not to be missed, definitely get included.
Also on Saturday, we have the talented Nick Hall of Plumhall, leading a song writing masterclass. Nick said, "I've been asked to do a song writing workshop at the festival. The theme will be 'Inspiration then perspiration: writing songs to order'. Over the last couple of years I've been asked to write to order, or in some cases, decided I needed a new song for a special occasion with very limited time in which to put it together.
Should be fun, for new and established songwriters alike," said Nick.
Saturday also sees an audience with Ben Buddy Slack of Swan Song Project.
Join Ben who will be facilitating a session giving insight into the wonderful work of the SWAN SONG PROJECT and taking questions and answers from festival goers.
The song writing process in an incredibly powerful method of exploring, articulating and communicating ones thoughts, experiences and emotions. The Swan Song Project gives people facing end of life and those surrounding them the opportunity to write and record their own original song. A professional songwriter provides support to guide each person, through finding the initial idea to the completed recording. No previous musical experience or abilities are required. Everyone has a unique way of expressing themselves and this is what makes great songs. With the right support everyone can do it.
Through the weekend will be a children's play area with activities like 'Build your Den' and other games.
Including the 'Mesmerising and dynamic' dramatised and interactive story telling for very young children and their families 1-7 by the brilliant Actor/Teacher Sue Dyde, BA Hons Drama, PGCE (EY).
On Sunday will be a Blues Workshop led by Ben Blue Waters of Bradford Blues club and an acoustic slide guitar player and singer.
Throughout the weekend The Shuttle Art Gallery will be displaying the work of Bradford's brilliant grassroots photographer, Martin Singleton. Martin's work chronicles and highlights the vibrant grassroots music scene, and he works tirelessly, photographing local bands throughout Yorkshire, bringing to life Yorkshire's cultural and music scene. Martin will be working and photographing the festival, but he will take some short times out through the weekend, to talk about his work. So come along and meet Martin, ask questions, admire his photography and learn about his work.
Shuttle Cinema will be running a film area that bring together the ideas of inclusion, autism, learning disability, community, equality etc, with opportunity for discussion and ideas. Andrew Sugden (Editor Yorkshire Gig Guide and Nurse RNLD) will be facilitating the film showings at select times during the week.
The Shuttle Outdoor Stage will include an 'open mic and jamming' space, jointly run by Yorkshire Gig Guide and Sorm under 18's, where festival goers can join in and perform.
And of course we have three stages of glorious eclectic grassroots music, with over 30 performers. The Shuttle Main stage full of bands, The Shuffle Acoustic stage, intimate with duo's and singer song writers and the outdoor stage, with a selection of different music.
There will be a food area and a bar, no one will be thirsty or hungry, as well as an exciting array of craft stalls in our outdoor area.
The Bradford Food Bank does a great job supporting Bradford families in need, and we encourage all festival goers to bring some tins of food; no theme of inclusion could ignore the plight of those who need our help.
Our chosen charity this year is The White Ribbon Campaign, aimed at tackling male violence against women as well as encouraging inclusive, respecting behaviour towards others, creating safe venue's that can be enjoyed by all.
Shuttle Shuffle is a fun festival celebrating grassroots culture, human creativity, difference, and involvement.

We use Pay Pal to ensue safe secure online payment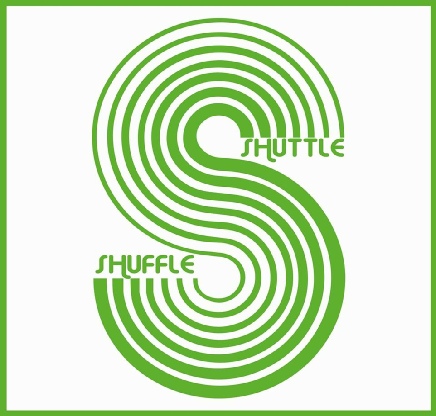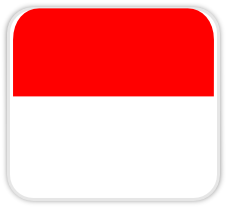 Best Offer; Weekend Tickets
Only 100 tickets available- grab whilst you can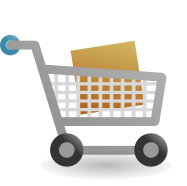 SCHEDULE;
Saturday 25th August 2018
11:00 - Doors Open
11.15- - Open Mic - Out Door Grassroots Stage
12:00 - Dj, Guitar, Drum workshops - every other hour till 8pm
12.00 - Caleb Murray - Acoustic Stage
12:30 - Photoseptic - Main Stage
13:00 - Henry Parker - Acoustic Stage
13.15 - Salsa Smiths interactive dance - Out Door Grassroots Stage
13:30 - Temporal Storm - Main Stage
14:00 - Gary Middleton - Acoustic Stage
14.15 - Story Telling with Shoutdrama- Out Door Play Area
14:30 - Blind Dead McJones Band - Main Stage
15:00 - Songwriting Masterclass with Nick Hall - Workshop
15:30 - Fishing for Compliments - Main Stage
16:00 - Poetic Justice - Acoustic Stage
16-30- An audience with Ben Buddy Slack of Swan Song Project
17.00 - Shuttle Gallery- Meet Martin Singleton- Photographer
17.30 - Shuttle Cinema - Facilitated by Andrew Sugden
18:00 - Danny Madden - Acoustic Stage
18:30 - Hoodoo Operators - Main Stage
19:00 - Nick Aslam's Rebel City Revival - Acoustic Stage
19.15 - Dr Crow & The Forbidden Zone - Out Door Grassroots Stage
19:30 - The Platitudes - Main Stage
20:00 - Banjo Jen - Acoustic Stage
20:30 - The Luddite Collective - Main Stage
21.00 - Raven Kits - Acoustic Stage
21:30 - The Negatives UK - Main Stage
Sunday 26th August 2018
111:00 - Doors Open
11.15 - Open Mic
12:00 - Dj, Guitar, Drum workshops - every other hour till 8pm
12:30 - Story Telling with Shoutdrama- Out Door Play Area
13.00 - Blues Workshop with Ben Blue Waters- Workshop
13:00 - Carrie Martin - Acoustic Stage
13:30 - Sorm Stars - Main Stage
14:00 - Isaac Tyler - Acoustic Stage
14.15 - Meantime - Out Door Grassroots Stage
14:30 - Broken Flowers - Main Stage
15:00 - Ben Blue Waters - Acoustic Stage
15:30 - Ec-Tix - Main Stage
16:00 - One Sided Horse - Acoustic Stage
16:45 - Shuttle Gallery- Meet Martin Singleton- Photographer
16.30- Isaac Hughes-Dennis - Main Stage
17.30 - Shuttle Cinema - Facilitated by Andrew Sugden
18:00 - Tony Levy - Acoustic Stage
18:30 - Quicksilver Kings - Main Stage
19:00 - Nick Hall - Acoustic Stage
19:30 - Kath and the Kicks - Main Stage
20:00 - Dave McKinley - Acoustic Stage
20:30 - Seamonsters - Main Stage
21:30 - Shane Pain - Main Stage